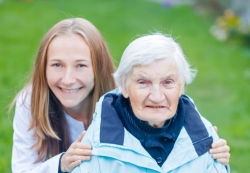 Experiencing Home Away from Home
Who We Are
Our business is here to provide safe and spacious living arrangements for seniors interested in family-style living while remaining independent. At Fairfield Glade, we aim to provide resident-centered care based on the needs of each individual. As a small company with only up to 14 private rooms available, residents are able to belong to the Fairfield Glade "Family".
Our professional and trained staff assist with medications if needed, daily housekeeping, social group activities, transportation services, and more.
Fairfield Glade allows fourteen residents a high quality of life with group association, while still offering the utmost in privacy. Most importantly, we offer 24-hour supervision with exceptional staff members trained in quality geriatric care and committed to maintaining a home and family environment. What makes Fairfield Glade so unique is the focus on family-style living with people who really care about each individual.
There is still so much we'd love to share about our wonderful home. Feel free to call us at 931-456-7793 for further details. You may also send an email to NickiMcCaleb@ffgladeassistedliving.com with your questions and inquiries.